Ryobi Wet and Dry vacuum cleaner is one of the most popular in the market. However, it doesn't come assembled so users would have to assemble it themselves. How to assemble a Ryobi wet and dry vacuum cleaner? Keep reading to find out.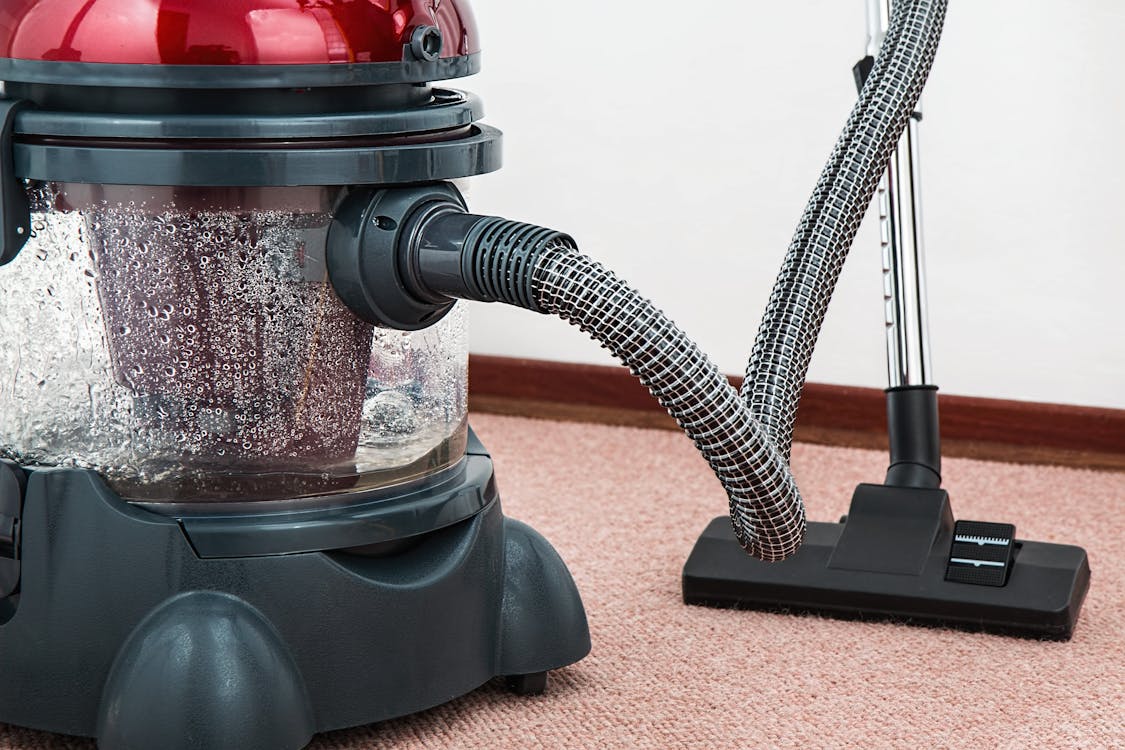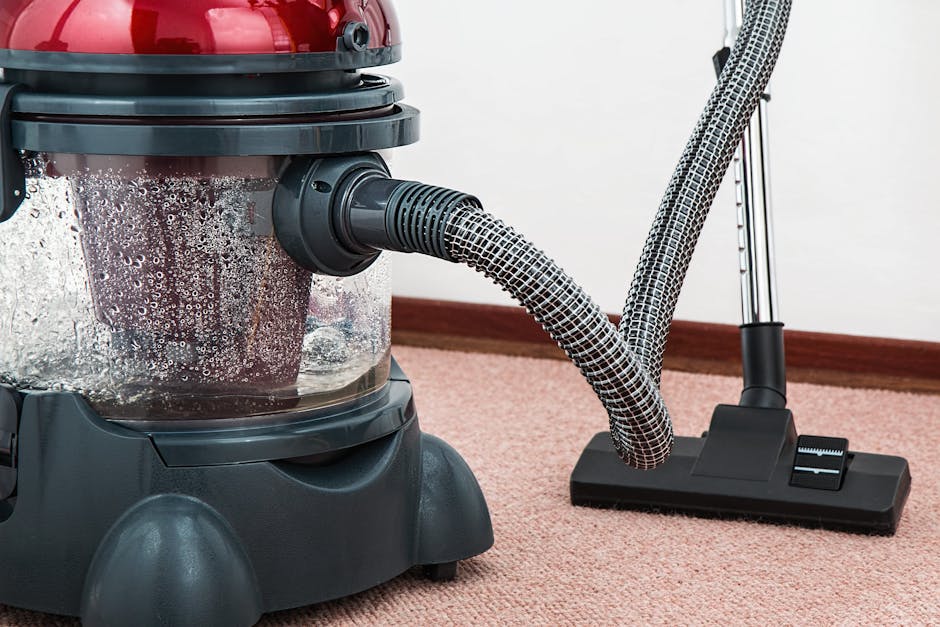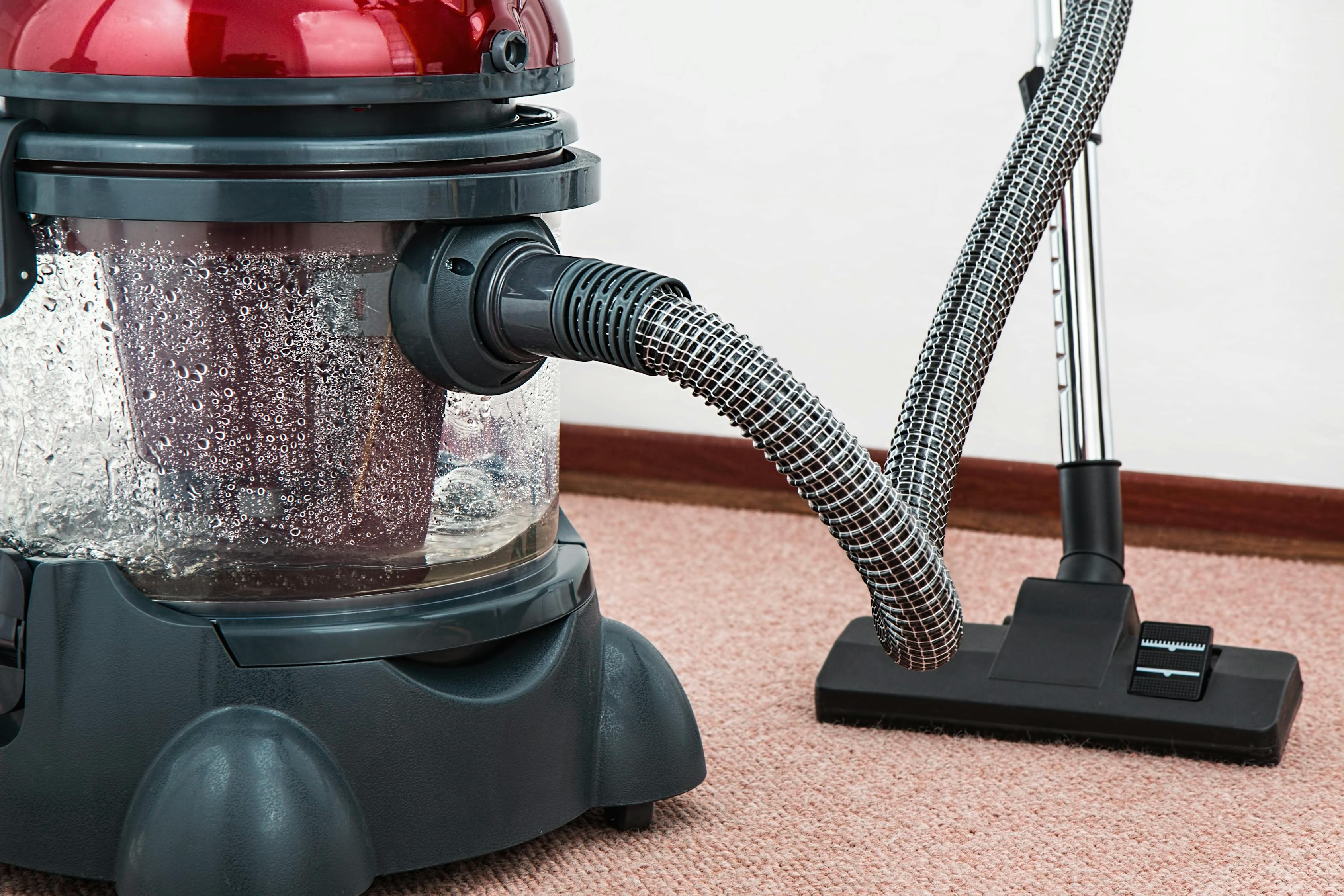 To assemble a Ryobi wet and dry vacuum cleaner, follow the instructions in the manufacturer's manual. If the manual isn't clear enough, then you'll have to remove all the attachments and parts of the vacuum cleaner from the box. Make sure they are complete proceeding to remove the lid and attaching the flexible hose. Properly place the wet and dry filters and secure the unit properly.
Having a Ryobi wet and dry vacuum saves you a lot of money and serves multiple functions. But how does this unique equipment work?
How A Ryobi Wet And Dry Vacuum Cleaner Works
If you own a canister cleaner, then you already have an idea of how a wet vacuum cleaner works. A Ryobi wet and dry vacuum is perfect for removing both dry and wet debris from all surface types and is ideal for heavy-duty cleaning tasks, i.e industrial cleaning. Unlike indoor dry vacuums, this equipment removes spills and damp patches effortlessly. You also don't have to worry about damage to the vacuum because of water. In addition, it is designed for long use, and with proper maintenance, it'll last for decades.
The Ryobi wet/dry vacuum cleaner uses a two bucket system for separating dry and wet waste. The internal parts are also insulated to protect the device from water, which may cause electrocution.
There are two main parts of a Ryobi wet/dry vacuum cleaner. They are the motor unit, and collection chamber.
5 Ways A Ryobi Wet/Dry Vacuum Cleaner Can Be Used
To Clean Spills
While we may strive to keep our homes dry all the time, it is impossible to prevent spills. The kitchen and surrounding floors are more prone to spills, which not all floor types are good with spills. For example, hardwood floors are defaced with constant spills. This reduces the aesthetic appeal of your flooring and the durability of the floor itself. But with a Ryobi vacuum cleaner, homeowners can quickly remove spills from their floors with ease. Using a dry vacuum will lead to damage and may even cause electrocution. To avoid that, you should own a Ryobi vacuum cleaner. But always make sure to clean the equipment after every use.
Vacuuming Floor And Curtains
While Ryobi vacuums are known for removing spills, they are still efficient at removing dry dust and debris from surfaces and curtains. Depending on the location and season of the year, curtains and floors are more prone to collect dust and debris. This could make your home dirty and unhealthy. To avoid such, vacuum your home daily with a wet/dry vacuum. It is cost-efficient since it can be used both indoors and outdoors, and for all materials of dirt.
Clean Your Fireplace
Removing the ash from your fireplace is a cumbersome task that may require focus and multiple tools. These requirements may even put some homeowners off, thereby abandoning the task altogether. But with a Ryobi wet/dry vacuum, you can easily remove ash from the fireplace without stress as it comes with a compartment for collecting ash. However, you'll need to make sure the ash is cool before vacuuming to avoid damage to the equipment.
Clean Carpets
Mildew, stains, and marks all make cleaning carpets a hassle and cumbersome. Some carpets require daily maintenance to keep it clean and aesthetically pleasing. A Ryobi carpet does a good job of eliminating dust, debris, and hair. It also helps to prevent indoor air pollution by removing fine particles that may trigger some allergies. It also saves time and energy since it's bigger and more efficient than the average indoor vacuum cleaner.
Benefits of owning a Ryobi Wet and Dry Vacuum Cleaner
Now that you know how it works? Why should you buy a Ryobi wet/dry vacuum cleaner for your home instead of simply using the traditional dry indoor vacuum cleaner? While the latter are terrific, Ryobi vacuum cleaners have more air intake and can remove wet debris without suffering any damage. There are several other benefits of owning a wet/dry vacuum cleaner, which we'll further expatiate in this section.
Versatile
Owning one Ryobi wet/dry vacuum cleaner is the equivalent of 2 traditional vacuum cleaners, and some attachments. It cleans all types of surfaces and removes both wet and dry debris from your home surface. It can also pick up both small and big debris, inflate mattresses, and retrieve items from the sink among others. So, instead of buying two vacuum cleaners for indoor and outdoor cleaning, we recommend owning just one Ryobi wet/dry vacuum cleaner for all your cleaning needs.
Power
Ryobi wet/dry vacuums have powerful suction for removing all types of debris and are consistent across all four types. They are efficient at removing both wet and dry debris at an alarming rate, however, they may require more electricity for extended cleaning periods. More so, they have a separate collector with fixed motors for storing the liquid sucked by the suction pipe. Homeowners can also upgrade the storage capacity for industrial use.
Movement
Wet/dry vacuum cleaners are notorious for being heavy and difficult to move around the house, especially up and down the stairs. However, the Ryobi vacuum cleaner is smaller in size, thereby allowing for better mobility within and around the house. You can easily lift up the stairs because of its rubberized non-marking wheels and large wheels. What's even better is that you find cordless Ryobi wet/dry vacuum cleaners. This means complete flexibility and movement around your home.
Capacity
The Ryobi vacuum comes with high storage capacity to store all types and levels of dirt and debris. This means you can vacuum large areas without having to dispose of the dirtbag now and then. However, we recommend that you dispose of the bag once it has half full as it gets heavier with more dirt. This makes it difficult to move up and down the stairs. To avoid such undesirable problems, make sure to schedule weekly maintenance.
How To Set Up Ryobi Wet And Dry Vacuum Cleaner
The Ryobi wet/dry vacuum comes with an instruction manual in multiple languages to help new owners assemble the equipment. However, it can be confusing for people without good DIY knowledge. This section of this article will assist you to assemble the equipment with ease.
First, you'll need to remove the vacuum and the accompanying tools from the box. Make sure to check that the tools inside the box are complete before you start assembling the unit. If there are missing parts, do not attempt to assemble and contact the manufacturer or dealer for a replacement.
This unit must be assembled correctly to avoid damages to both the unit and owner. Make sure to follow the instructions in this section to the latter. If you're having troubles installing this unit, you may want to hire a professional to help you out.
Step 1
Unlock all the locking latches and remove the lid. The latches are usually four and are easy to remove. Next, you'll have to remove the hose and attachments from the box.
Step 2
Seat the Wet and Dry Filters properly inside the equipment before replacing the lid and lock. Next, secure the lock tab on the hose and insert inside the vacuum port.
Step 3
Attach tapered end of hose into extension wand and connect second wand and necessary accessories.
Conclusively, assembling a Ryobi wet/dry vacuum cleaner is straightforward and doesn't require additional information. You can find these instructions in the operation guide that comes with the equipment. Make sure the unit is properly assembled to prevent personal injuries and damage.